Secret Qigong Practice Helps Fight Coronavirus
The breakout of coronavirus has kept a lot of people from participating in outdoor exercises. But you know what, you can learn to practice this ancient Chinese Qigong called Ba Duan Jin (aka Eight Pieces of Brocade or Eight-Section Brocade) at home to boost your immune system and stay healthy. Actually, this is exactly what the nurses taught the coronavirus patients in Chinese mobile cabin hospitals in February.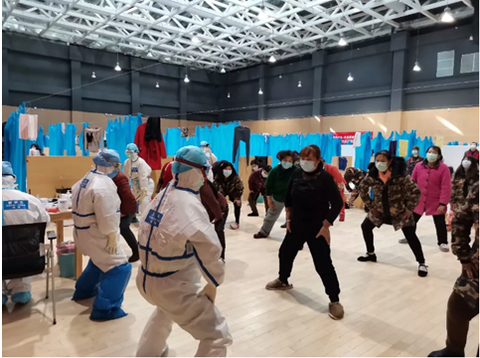 Ba Duan Jin is one of the most popular Qigong exercises in China originating from the Song Dynasty. It has been practiced for centuries and proven to be effective in boosting our immune system. Medical experts in China have been promoting this exercise enthusiastically during the pandemic. And it is widely practiced in hospitals nationwide to fight against the coronavirus.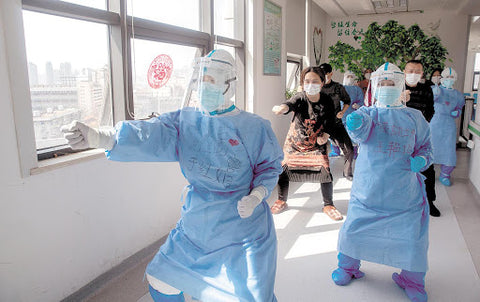 Practice Ba Duan Jin doesn't only promote physical health conditions, it also helps to soothe one's emotions and reduce anxiety. "
"The exercise, allowing patients to move their joints and muscles, can reduce stress, improve body metabolism, strengthen cardiopulmonary function, and promote blood circulation, as well as improve the physiological functions of the human body. It has received wide praise among patients. " (Source link)
Ba Duan Jin is very easy to learn and doesn't require a lot of time and space. It has eight sections or steps and combines breathing, mental focus and physical movements all together to improve the body and mind. Each section focuses on a different physical area and Qi meridian. It is also seen as a complementary to Tai Chi practice. 
You may find it difficult to find a Qigong instructor in your local area. We have a series of instructional Qigong books in 4 different languages with DVD included. We also offer free shipping worldwide. Just follow the book and watch the DVD, you can totally learn Ba Duan Jin at home and stay healthy.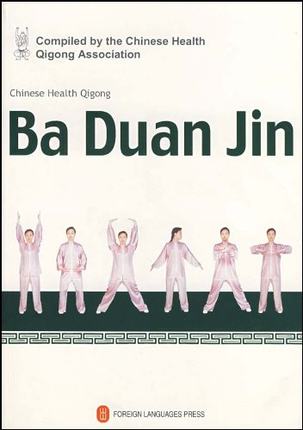 Ba Duan Jin in English with DVD📀. Click here: 
https://www.oriwisdom.com/collections/qi-gong/products/health-qigong-ba-duan-jin-with-dvd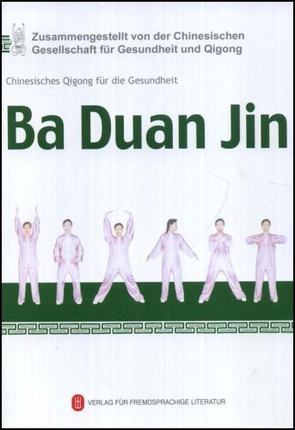 Ba Duan Jin in German with DVD📀. Click here: 
https://www.oriwisdom.com/collections/qi-gong/products/chinesisches-qigong-fur-die-gesundheit-ba-duan-jin-mit-einer-gratis-dvd
For more popular Chinese Qigong exercises. You can click here and check out our collections. Please note that our stock is limited, so order soon. 😄
If you have special requirements on specific books on relevant topics. Please feel free to send us and email📧 and we will get back to you as soon as we can.
Hope everyone stays healthy. Let's stay together and fight against the pandemic!
💪💪💪
For more information on this classic Qigong practice, you can check out the following pages:
1. Wikipedia:
https://en.wikipedia.org/wiki/Baduanjin_qigong
2. Research paper on Baduanjin health benefits:
https://www.ncbi.nlm.nih.gov/pmc/articles/PMC5359459/
3. News link:
http://www.xinhuanet.com/english/2020-02/18/c_138795434.htm?fbclid=IwAR01y5R9Iy83tTpS-fGOXxnBZw3OlrZLQMmuL6F0B8RdA0HHXvKnfBs5-jI