Original Qigong Books [Limited Stock]
Are you interested in Chinese Qigong (
pronounced chee-gung)? It is a kind of exercise created by ancient Chinese. By practicing on a daily basis, one can keep healthy and heal the body. The Chinese Qigong Association has published a series of standardized Qigong textbooks in English, German, French and Spanish. Each comes with a DVD, so that you can read the book to learn the techniques at home.
Now the world is suffering from the COVID-19 pandemic. We are told to stay at home most of the time. But this doesn't mean that there is nothing you can do to keep healthy. Chinese qigong practice is easy to learn, and each series only lasts about 20 minutes or less. Many researches have shown that qigong helps people keep healthy. It includes controlling breath and body movements. It is a body-mind-spirit practice. Check out our qigong book series and try today!
Please note that this qigong series has very limited stock. Once you place your order, we will start processing it as soon as possible. You will receive a tracking number once the order is shipped. Shipping time may vary from 10 days to 30 days because this is a special time period. You can check out our shipping policy and refund policy in the footer menu. 
We will publish more posts regarding qigong practice in the future.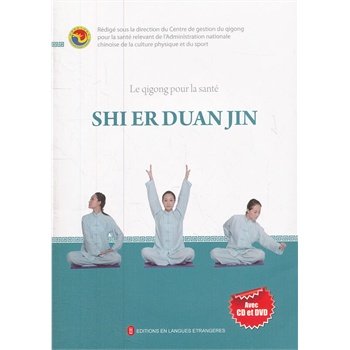 Click here to the collection page.